We all want to be happy and we all are ready to do just about anything to reach this goal. We study, we work, we travel, we try to make a change. However, most of us forget the most important thing: it's not all about having a lot of money or going to the most luxurious resorts, it's about loving yourself. So, when was the last time you thought about that?
First of all, take care of your body. Diseases can bring quite a lot of suffering no to mention the psychological impact they have on you! Take care of yourself and of your aspect too; when you look good, you feel good!
Eat healthily! Diets are recommended when you have a health problem; if you don't have one, don't push your body to the limits just to look like one of the supermodels you've seen on TV. You don't have to fit the patterns of a kind of beauty you almost never see on the street! Learn to appreciate who you are as it's impossible not to have qualities worth to appreciate. Of course, try not to choose the opposite and eat all the fast food you can get! Eat more vegetable, less sweets and burgers and try to avoid alcohol. Anyway, allow yourself small treats from time to time. Learn to create a balance.
Exercise! Physical activity should not be as scary as it seems to most people. In fact it can prove to be one of the most pleasant activities. You can choose to go to a gym to work out or, if your schedule does not allow it, you can find some time in the weekends to go for a run in the park while listening to your favourite music, take a long walk or play some basketball with your friends. Team sports allow you to socialize, have a lot of fun and even meet some new people. So when there are so many advantages it would be a shame to let it slip!
Take care of your health! Nowadays, our health is jeopardized by many factors so seeing a GP from time to time becomes a must. Have your heart, lungs and blood pressure checked, ask for some advice, learn about what you can do to improve your lifestyle. You don't have to be afraid about a deadly disease being discovered every time you enter a hospital, it's just a safety measure.
The way you behave can also tell a lot of things about how much you care about yourself. So make a few changes to change your general state of mind and to feel good everyday!
Have a good opinion about yourself You should never feel that the others are so much better than you at practically everything you try to do. Everyone has his or her own weak points, but these are the ones to define us. So don't be afraid to show who you are even if it doesn't work perfectly every time. Learn something from every mistake and do not give up. And the most important thing, never allow anyone to look down on you. Money, a special social status or a good job do not make you a better person! The world we live in makes us be more and more competitive and forces people to break any boundary. However, this should not make you feel inferior to anyone or unable to succeed. Give yourself another chance!
Find more time for your hobbies! A hobby is something you practically lose yourself into and defines your personality. No matter what it is, from collecting stamps to bungee-jumping, you should try and find more time for your hobby. If you feel like you don't have something to give you so much satisfaction maybe it's time to find that thing that can change your day from a boring one to the best day ever! How about dancing? It can prove to be a great substitute for working out and it's fun to do. Moreover, everyone will be impressed at a party by your moves. Have you read a good book recently? Maybe it's high time you should rediscover your passion for reading!
Don't push yourself too far! Many sleepless nights at work, a whole "mountain" of reports on your desk, you haven't gone out for quite some time…does that describe you? Think about your real purpose for doing all these. Does that make you happy or you just feel that you look like a zombie every morning? Think about your priorities and take a break if you need one and remember that life is not just about work.
Spend some time alone! No one asks you to suddenly become antisocial, it's just a necessity even for the most sociable people. Life tends to become faster and faster and when so many things happen in just one day you definitely need some time to think them over. Find even a few minutes everyday to enjoy the silence of your home and to find strategies for the future or just to remember some good moments. This will help you be more relaxed and to find solutions faster.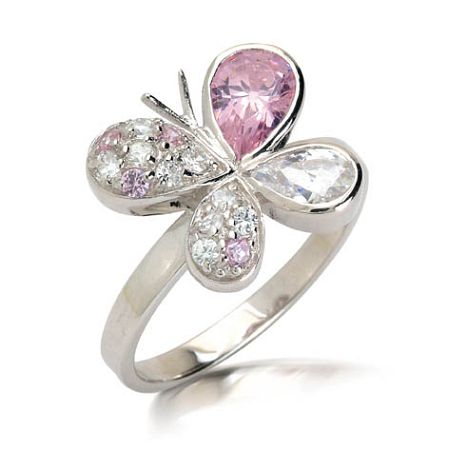 And in the end, allow yourself something you've wanted for a long time. Whether it is your birthday, Christmas or any special occasion, buy something you've wanted for a long time and which makes you really happy even if it doesn't have too much of a practical value. Of course, you should not put a mortgage on your apartment to buy a 50000 $ watch, just allow yourself something to bring you joy!
In the end it's not so hard to have a better life and to rediscover yourself. Change your habits, take care of your body and your spirit too and don't forget to smile when you look in the mirror!